INFORMATION
Because of Typhoon No. 21, TEL, FAX, Internet communication etc. can not be used normally now. Currently TEL / FAX are connected to forwarding mobile phones etc. So sometimes it may be difficult to connect. We apologize for any inconvenience, thank you for your understanding.


Tenhiko Industrial Co., Ltd. was founded in Oumi (Kouga), 1875. At first, we started the manufacture and sales of ripsaw. After that, we started to sell materials and processed goods all over Asia and Oceania. "SANPO YOSHI - to be good for sellers, buyers and society," is our company policy, and we keep assisting our customers.



Click here for more detailed information
Pickup about Special Steel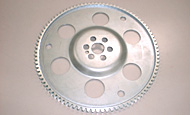 We will introduce about development steel and processed goods that both maker and us suggested together to meet customer's requests of processing and costdown.



Click here for more detailed information
Please feel free to contact us
ZIP: 559-0032
5-26, 5-Chome, Nankominami, Suminoe-ku, Osaka, JAPAN